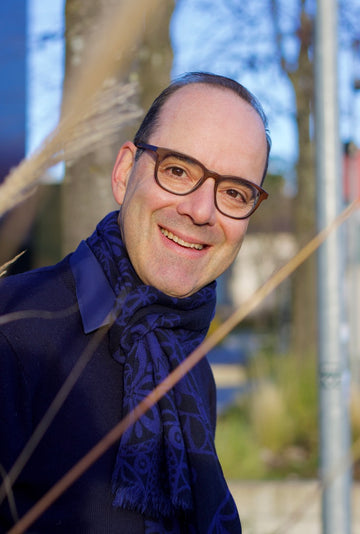 The story
Daniel Kraus, the founder of Hyphead, used to struggle with sleep: he felt he needed fresh air to get a good night's rest, but he always had a cool head at night. One way or another, he would be deprived of his basic right to good sleep.
One day he remembered his grandmother, who used to extol the merits of nightcaps. So he started experimenting with all kinds of accessories on his head at bedtime. He could see that there was indeed magic in this lost tradition, but none of his attempts were exactly the right ones: some were too tight, some too bulky, some still too hot and some others fell apart too easily.

He then embarked on a long quest to design the perfect nightcap: one that would stay in place and keep the head warm without suffocating. One that would be just fantastic, neither too cold nor too hot. And one that looked good: just because it's bedtime doesn't mean you have to compromise on style.

And so Hyphead was born. And Daniel slept in peace forever.
The product
Hyphead beanies are made from modal fabric, interwoven with a touch of spandex.
The models come in different sizes and colors, so they can be enjoyed by everyone.
The designs are created in Switzerland. The production is also entirely carried out by hand in Switzerland, by small family businesses. At Hyphead, we defend Swissness.
New collections are regularly designed.
They contributed and contribute to the success of Hyphead
Believe it or not, Daniel is a law professor. He also has a playful side, and loves creation and innovation. Since his head heats up a lot during the day, it cools quickly during the night. Hyphead allows him to get the best of both.
Nicolas lives in Australia, so he wears a nightcap when the rest of the team enjoys the sun. He helped make the entire Hyphead adventure possible by contributing to product and business development. And being the best friend in the world.
Céline, Cindy & Danaé are in charge of all Hyphead designs. It must be fate, since the school they came from is called HEAD (High School of Art and Design). These three brilliant graduates love the idea of reinventing the nightcap and are passionate about the ever-changing creative challenges the process entails. With them, the tradition will never grow old.

Ashvin & Aathich are two students in charge of digital marketing at Hyphead.